If you didn't already know, paying by WeChat in China has quickly overtaken cash as the most common method of payment. Also, apps like Alipay and WeChat are transforming China into a cashless society where transactions are commonly carried out via the phone in your pocket. If you're traveling to China, it's entirely possible to get around using cash, but it's not always the easiest option.
What if there were an easier way to add money to WeChat so you could pay with your phone in China?
Using mobile payments as a foreigner in China used to be extremely difficult. Fortunately, that has changed over the past couple years and now you can use WeChat for most of your payments while living here. The only remaining challenge is figuring out how to add money to WeChat.

There are a few different ways that you can add money to WeChat:
1. Link a China Mainland Bank Account
Originally, you have to open a bank account in China mainland in order to link your Chinese bank card to your WeChat wallet. It wasn't a simple process but it makes paying with WeChat easy from that point forward.
2. Link a International Credit Card
From 2018, international credit card(Visa/MasterCard/JCB) can be linked to WeChat account. Great news! Vpayfast has some customers who tried in this way and figured out successfully, but many other failed at the same time. If you have a credit card, you can try your luck. But the problem still remains, as you can only use your credit card to finish the Real-Name Authentication, but you can not use it to recharge your wechat wallet directly, as wechat only accept Chinese mainland bank card.
3. Ask Your Friends to Transfer Money to You
WeChat balance transfers, that leaves us with one final option after you finish the real name verification– accepting balance transfers. As a foreign traveler, you can have a friend transfer you money and then use that balance to pay for things.
But how can you recharge WeChat wallet and transfer money if you don't know anybody in China? – No worries, vpayfast can help you!
Vpayfast acts as the platform where people who need Chinese yuan can use their USD or other domestic currencies and local payment methods to exchange directly. 7*14 hours online customer service, recharge your account & wallet at any time.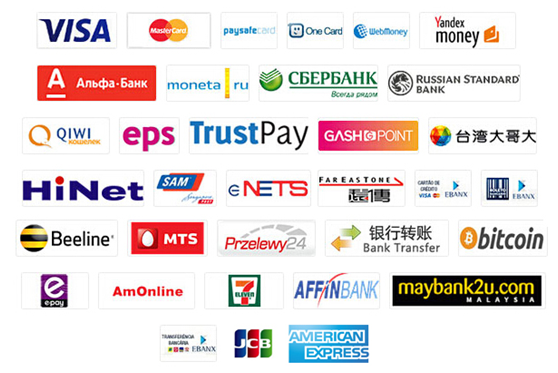 It goes something like this:

And then, you can use WeChat pay with wallet balance.