Step 1
Select the "Me" icon from the bottom menu in WeChat and then select the "Wallet" option.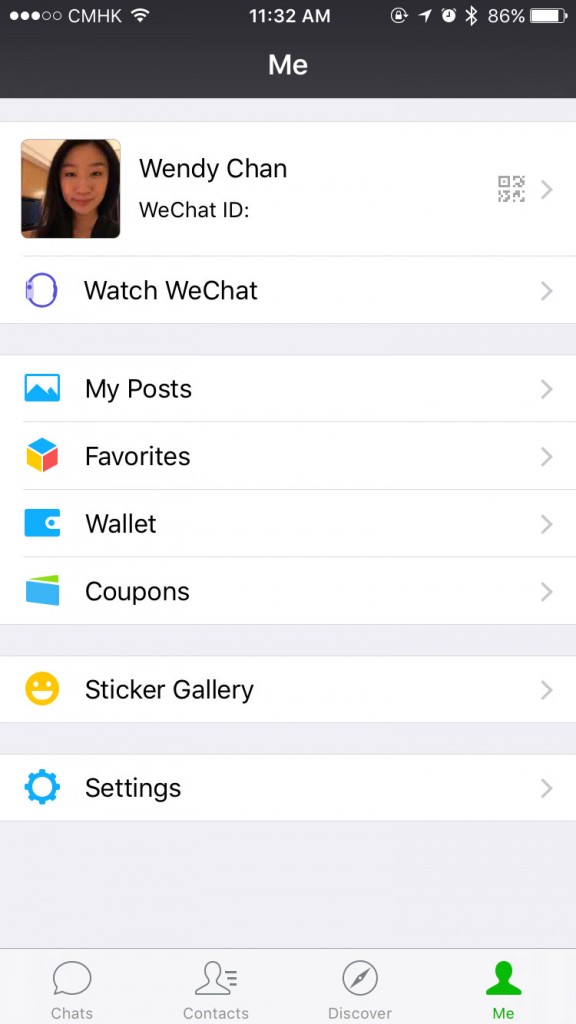 Step 2
Select "Cards" from the top menu.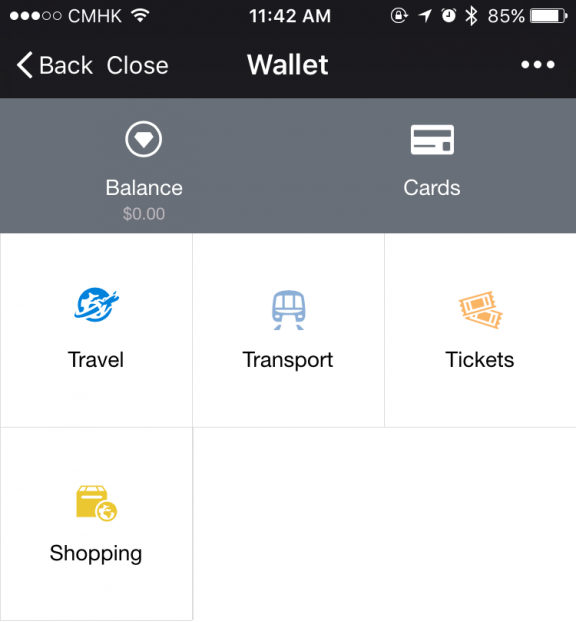 Step 3
This screen may be different for some of you but essentially you want to select "Add a new card".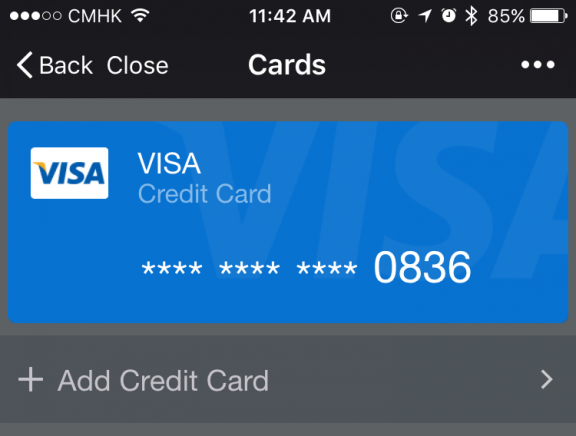 Step 4
With this being China, you can either snap a quick picture of your card or manually enter your card number.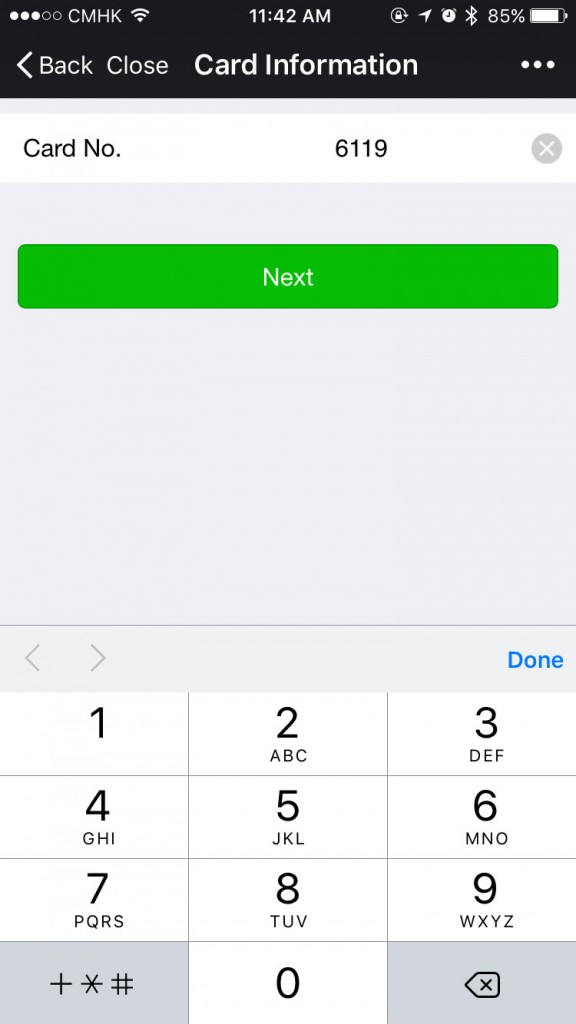 Step 5
After this select your bank card. If your bank doesn't appear go ahead and select Visa or MasterCard (whichever one is applicable) and then credit card (even if it's a debit).
Step 6
You will then be asked to enter all you personal details in the following menu.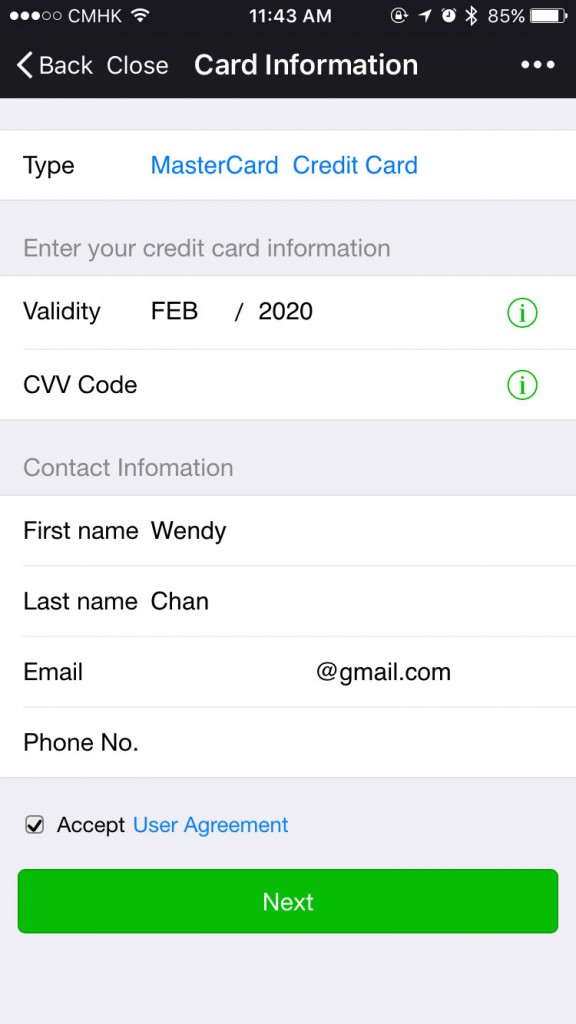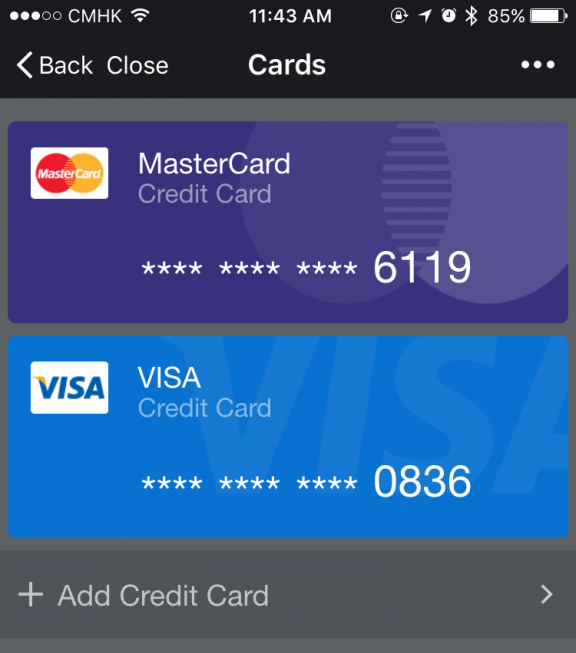 WeChat made it clear that there are a few conditions that must be met in order for you to add a foreign card to your WeChat Pay account. You must download WeChat in mainland China, Hong Kong, Macau or Taiwan. WeChat limits certain features based on where you download the app. You must use a credit card, not a debit card. Currently, WeChat says they accept Visa, MasterCard and JCB, in addition to all of the Chinese bank cards that work.
However, there are a few limitations to what you can do with the international credit card. For example, currently you can't transfer money to others via WeChat with an international credit card, also you can't send "red packet". International credit cards are just for consuming/purchasing items in WeChat supported stores(online/offline).
Also, what you need to supply when linking an international credit card?
International credit card: you have to supply mobile phone number, account No., period of validity and CVN2, you should verify billing address if you're in USA and Canada.
If your region is not shown, enter your closest city, and for your phone number it's up to you whether you use your international or Chinese number!
After entering these details your card should be connected to your WeChat! In some cases this doesn't allow you to transfer money from your bank account to WeChat or pay with you bank card. However it does allow you to receive money from others, so I'm sure you can ask your Chinese friends to help out if you give them some cash! Then they can transfer you the equivalent value so it's available for you to use on WeChat!
Anyway, linking an international credit card can't be recharge for WeChat for the moment.
But vpayfast can solve this problem for you anytime anywhere, you can pay by Visa or MasterCard or other local payment methods (more than 60 payment methods available now) on vpayfast, then vpayfast will transfer to you. Competitive price, buy more, save more!