How much do you know about Chinese live platforms? Well, let's have a look here......
Anyone interested in the global live streaming industry must study the Asian markets, China in particular. The Chinese live streaming industry is enormous in terms of both users and demographics, and Chinese streaming companies are on the forefront when it comes to new streaming technology, gamification and monetization methods, and product design.
While we in the West think of live streaming as a fairly recent trend, PC live streaming has been around in China since at least 2006, YY was an early mover and the big player in those days.
There are four main categories of streaming platforms in China: entertainment, gaming, e-commerce, and education. In this article I'll introduce the top hot platforms in the entertainment category, Momo, Huajiao, Yizhibo, and Inke.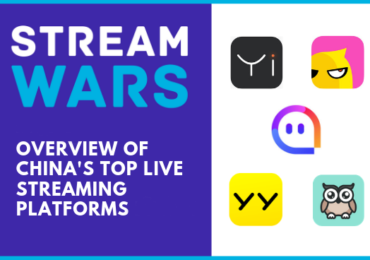 Immomo, Mobile Social Tool.
Though Momo is first and foremost a social networking and dating platform, it is also one of the breakout success stories of China's massive mobile live streaming industry.
Unlike other pure-play live streaming apps, Momo is a social networking and dating app, meaning that it has a wide variety of features and community building activities that those other apps don't have, for example topic-based discussion groups, voice-only streaming chat rooms, and a timeline where users can post photos and videos. This is also a key reason for its sustained success, because users are there for the friendships and social entertainment, not only the live streaming.

Huajiao, Gathering Good-looking Stars.
Launched in June 2015, Huajiao is a standalone, pure-play live streaming app. They made a name for themselves early in the live streaming boom by investing heavily in advertising, even hiring one of China's biggest actress to be their "Chief Experience Officer" and stream on the app.
Over the past couple of years, as the market has cooled down and consolidated, they have been able to maintain steady growth and are currently considered to be one of the top platforms in China.
In general, the app's format and features are pretty standard. Where they stand out is their innovative contests and shows which keep the live streaming content novel and help introduce new streamers to a larger audience.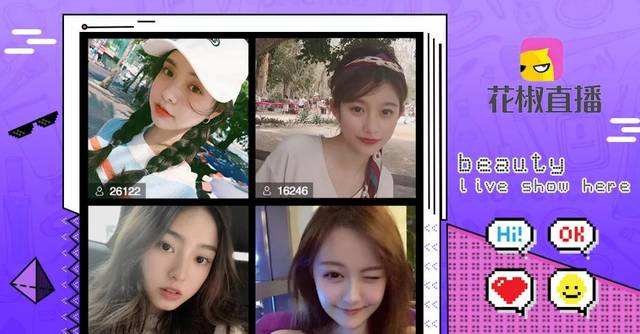 Yizhibo, Weibo Integration.
Yizhibo launched relatively late in the game in May 2016, but has proven to be a major force in the current Chinese information-sharing ecosystem.
Though Yizhibo is very new compared to many others on this list, their cooperation with Sina Weibo has helped fuel user adoption and has greatly increased the platform's exposure and popularity.
Because of Yizhibo's integration with Weibo, it is the most popular platform for Chinese celebrities to stream on and for brands to run campaigns on.
It is extremely common, almost a given, for celebrities and brands in China to have a Weibo account, so the platform integration makes it convenient to use Yizhibo to stream to their Weibo followers.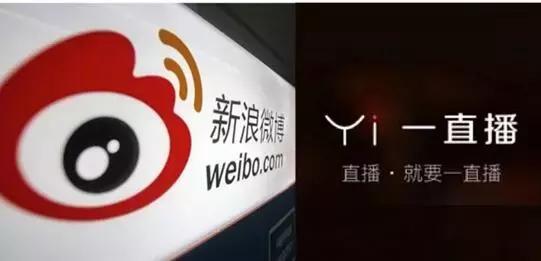 Inke, Anybody Can Live Stream.
Inke launched in May 2015 with the slogan that anyone could become a streaming star. The app itself is pretty generic, as China's other live streaming apps have unrolled new features, Inke has been quick to add them to their product, including virtual gifts, battles, and now group streaming.
Inke has been included in this list because they are generally regarded as one of China's top streaming platforms.
Inke's content is known for avoiding any content that has violent or risk overtones and maintains a positive, family-friendly brand image. Inke's philosophy is that anybody can live stream.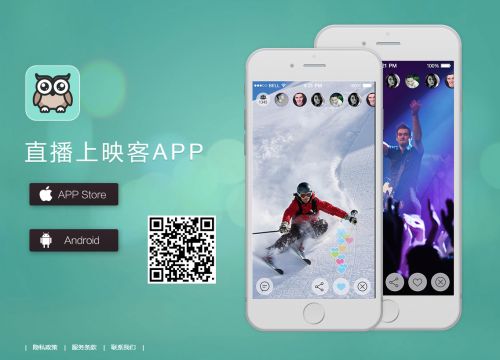 Whether it's due to features, size, reputation, or other factors, these live platforms stand out as leaders in China's entertainment live streaming space.
But that's not all, there are a lot of popular live platforms, such as Douyin, Kuaishou and Bilibili, three of China's largest short video apps that also include live streaming features; Douyu and Huya, China's most popular game video & match streaming platforms.
By the way, when you want to interact with live platform hosts freely, give gifts to your favorite hosts, just top up Chinese live platforms on Vpayfast. Click products--entertainment—live platforms on Vpayfast, create your happy time now!
Play live platforms, enjoy live fun!