Amazon gift card, give the gift of choice, redeemable toward millions of items on Amazon. The following are some frequently asked questions about Amazon gift cards, you can share more through the thirty-party platforms at the bottom of the article.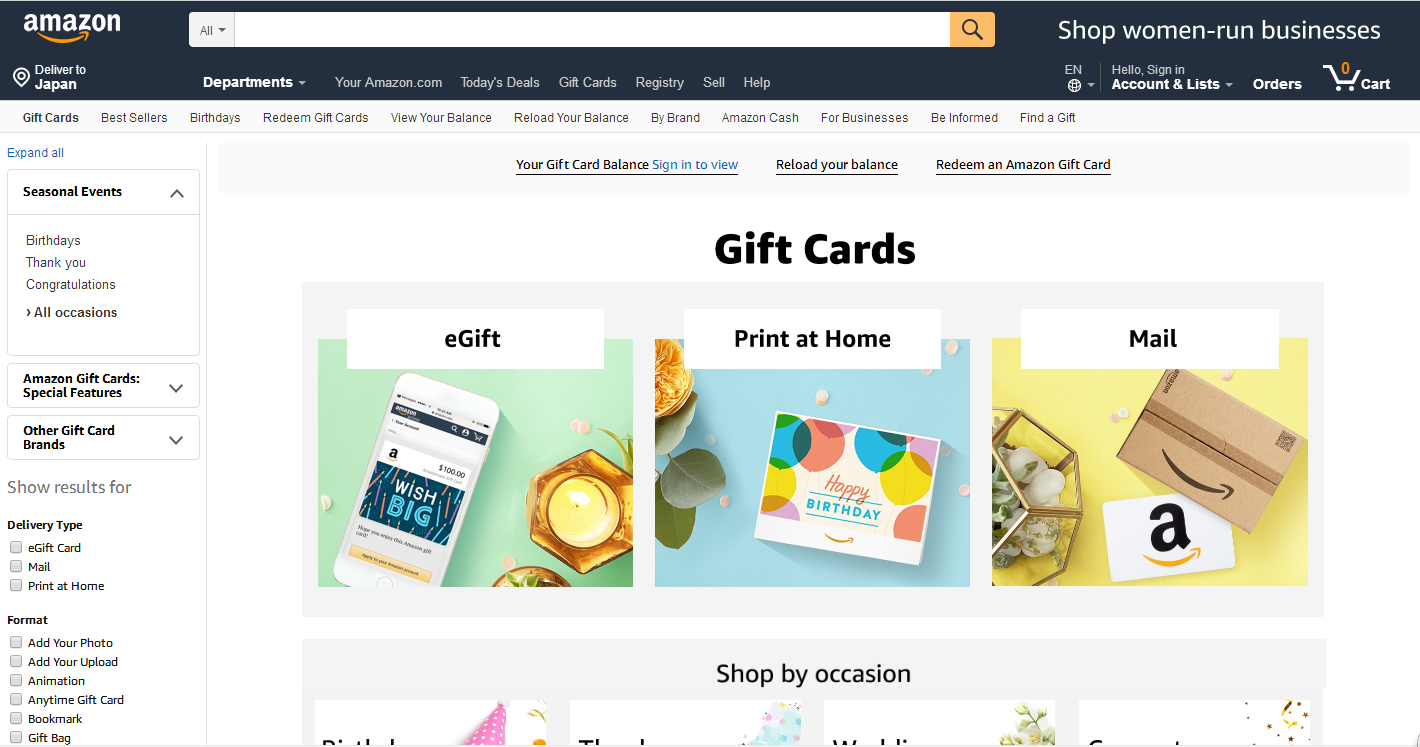 1. What are the benefits of using Amazon gift cards?
(1) Gift cards can be used as gifts for your relatives and friends in the E-era. They are easy to use and have a rich selection of goods.
(2) Gift cards can be used as payment methods to pay your order, making your online shopping easily.
(3) Pre-charge your Amazon account with a gift card to make your "one-click order" easier. Especially, if you use your mobile phone to shop online or use Kindle to download e-books, gift cards will make your payment easily.
2. How to get a gift card?
You can login in Amazon region official website to purchase it online.
3. What kind of commodities can you buy with gift cards?
Amazon gift cards are suitable for purchasing any goods on Amazon website, including Kindle e-books and commodities from the third-party sellers. You can buy Amazon gift card CN, UK, DE, FR, IT, ES, CA, JP, US on the corresponding Amazon website.
4. How to use gift cards?
Please recharge the account before using, otherwise you can't use it. You should login in Amazon official website to finish recharging, enter your gift card recharge code in the "Enter Validation Code" area, and click "Add to Your Balance". After recharging it successfully, if you check the balance of Amazon account, the system will give priority to the amount of your gift cards.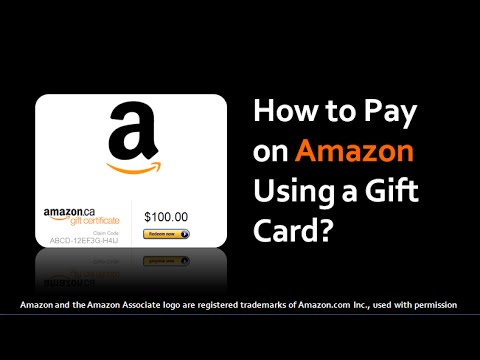 5. Can gift cards be combined to use?
Yes, the amount of gift cards will accumulate automatically after recharging. What you see is the total amount of gift cards, not the amount of individual gift cards.
6. How many gift cards can you use for an order?
There is no limit on the number of tickets when make a payment of order. After the gift card is recharged, the amount of the gift card will accumulate to your account balance, and you will be deducted money from the account balance automatically when placing an order.
7. How can I pay for the remainder if the amount of goods I ordered exceeds the amount of the gift card?
If the balance of the gift card is insufficient to pay the order, the system will deduct the remaining amount by using the other payment methods what you choose. You can change the payment method on the payment page.
8. How long is the term of validity of the gift cards?
Gift cards usually valid for three years after opening.
When you need to buy Amazon gift cards, please find vpayfast to recharge for you if you can't do it by yourself. Meanwhile, over 28 domestic currencies and 60 local payment methods are accepted on Vpayfast, we ensure that you can get an Amazon gift card in here easily!