Vpayfast "double 11 globle shopping festival" is in progress, time limited, join now!
Double 11/eleven festival or Singles' day or Guanggunjie (Chinese: 光棍节) is a shopping festival popular among young Chinese people that celebrate their pride in being single, which is one of Alibaba's biggest invention and China's huge shopping festival.

The date, Nov. 11th (11/11) was chosen because the number "1" resembles an individual who is alone. The holiday has also become a popular date to celebrate relationships, with thousands of couples being married on this date every year.
Meanwhile, the holiday has become the largest offline and online shopping day in the world, online shopping platforms such as Alibaba (Taobao, Tmall), JD.com and so on, these websites would launched large discounts during double eleven festival, you can shop online with the lowest price on Nov. 11th per year.
On next Monday (Nov. 11th), Alibaba will mark the 11th edition of Double 11, a one-day shopping event so big it eclipses both Black Friday and Cyber Monday.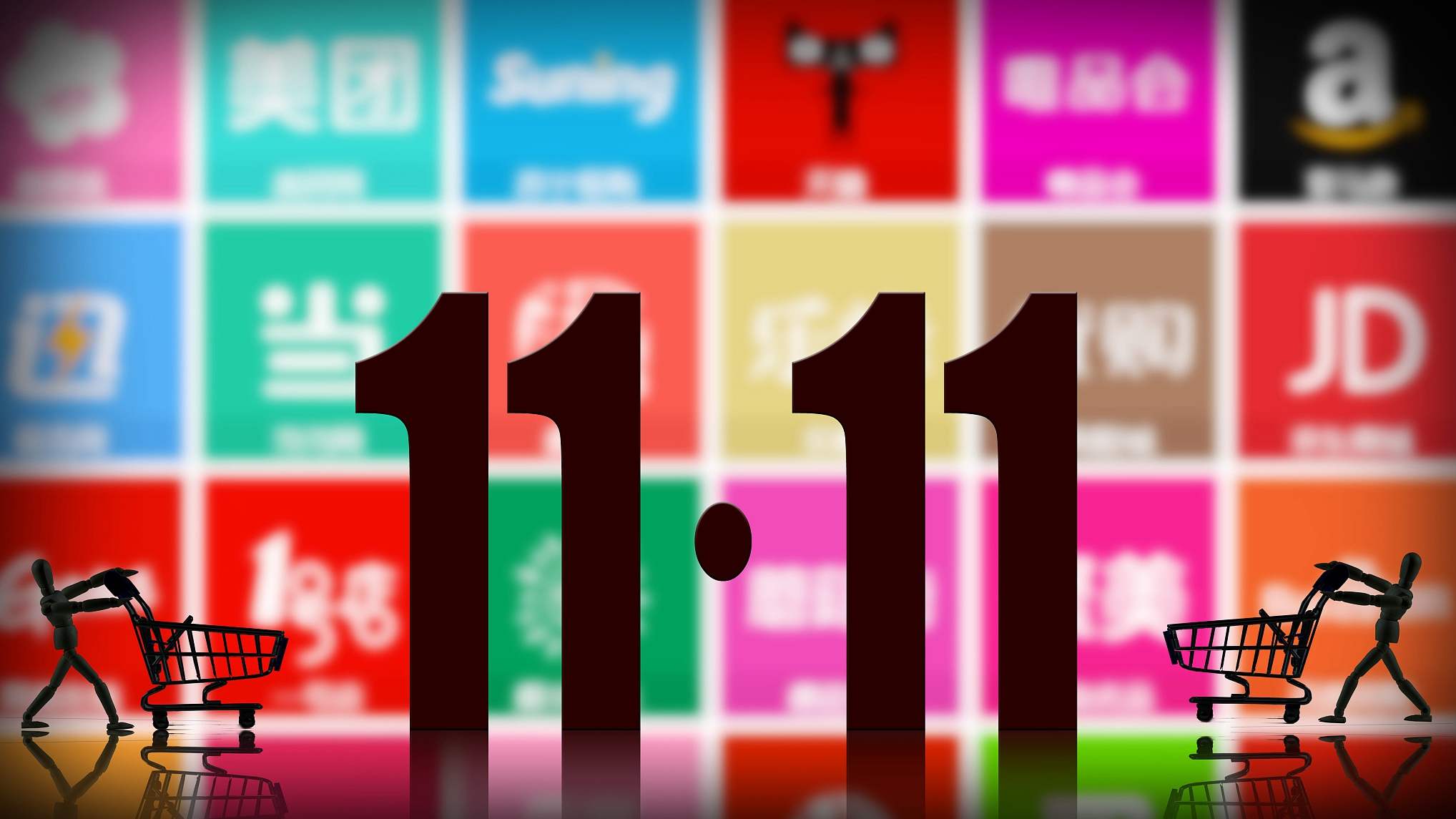 Here's a look back at how Alibaba turned Double 11 from a singles' day into a global shopping festival:
2009: A Humble Beginning
Within Alibaba, the company credits the creation of Singles' Day to CEO Daniel Zhang. China was already marking that day (11/11) in a small way, in 1993 a group of university students at Nanjing University decided to start celebrating being single on 11/11, since the number 1 stands for aloneness while the date looks like four lone sticks. Alibaba team liked the simplicity of the date, and that was reason.
Alibaba promoted the festival with the slogan, "Even if you don't have a boyfriend or girlfriend, you can at least shop like crazy". By emphasizing that singles, often shamed over their status, should treat themselves well, Alibaba created a kind of party feeling.
The thinking was simple, offer the huge discounts and free deliveries to attract consumers, but it was hard to convince merchants to believe in the idea, or the unconventional midnight shopping start time. Many merchants dropped out at the very last minute, leaving only 27 participating in the shopping festival. Just a few hours into the event, Alibaba had to request merchants for more supplies after goods quickly sold out.
2010: More Than $100 Million
In 2010, Taobao mall hosted an average of more than RMB 20,000 ($3,000) of sales every second, and reached total sales transactions of RMB 936 million ($135 million). China also got the first inklings that the annual shopping event would also be an annual delivery nightmare.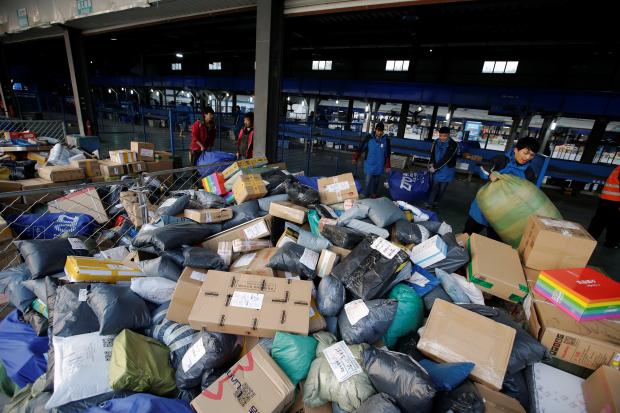 Many people had to wait a month or even several months for their packages after the sale back then, while it usually only took one to two days. It is said that, "it's from that year that the phenomenon of demand exceeding supply began… there were even cases where merchants' printers broke because there were too many printings. Seeing such an unexpected scenario, many companies even moved staffers from the accounting, administration departments to the e-commerce sector, but even that was barely enough."
2011: Bye-bye Singles' Day
Double 11 is no longer Singles' day, but referred to mainly in terms of online shopping.
The sales volume in 2010 showed Alibaba that the event had mass appeal, which is why it decided to broaden its marketing of Double 11 as a shopping event for everyone. Still, many discounts by retailers and ads continued to be tailored to singles.
In 2011, Taobao Mall and Taobao together brought in 5.2 billion yuan ($750 million) in sales. In the same year, Alibaba also rolled out another annual shopping event, known as Double 12. Held on Dec. 12th, it's meant to help businesses deal with Double 11 stockpiles that didn't sell out during the first shopping event. The first Double 12 brought in around 4.4 billion yuan ($630 million) in sales.
2012: Sales Surpass Cyber Monday
Taobao Mall changed its name to Tmall in the fourth year of the annual shopping event, when sales figures for the first time surpassed Cyber Monday. That was a shopping day the US National Retail Federation named in 2005, after observing that since consumers didn't have high-speed internet access at home, the Monday following Thanksgiving would see a spike in online shopping.
It's also the year that multiple online shopping platforms outside Alibaba jumped in to make use of the annual shopping day. Dangdang.com, an online shopping site for books, Amazon China, and electronic devices chain Suning all rolled out online promotions under the Double 11 banner.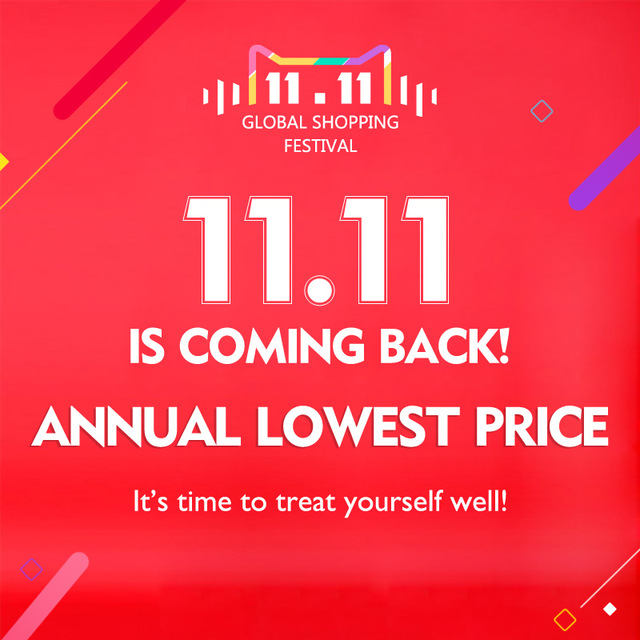 2013: The Dawn of A Mobile Shopping Era
By this point, people can nearly buy anything from Taobao and Tmall.
In the first hour of the shopping event, Alibaba said around 24% of orders came through smartphones. China at that time was already the world's largest smartphone market, and the shift to smartphone shopping fueled the rise of China's most well-known mobile payment app, Alipay, which has 520 million users worldwide.
The same year, an Alibaba-led consortium set up Cainiao Network, a logistics platform that aimed to do for delivery what Alibaba's other platforms were doing for sellers and shoppers.
2014: The Year of The IPO
Alibaba, which by then had equivalents to all sorts of US tech services, listed in the US in September 2014, raising $25 billion, it was the biggest IPO ever.
That year, Alibaba branded the day as a "global shopping party", reflecting the boom in overseas shopping by the growing numbers of Chinese tourists, and took in a total of $9.3 billion in sales.
2015: Double 11 with The Stars
In 2015, before Double 11, a star-studded countdown party that was broadcast live on national TV.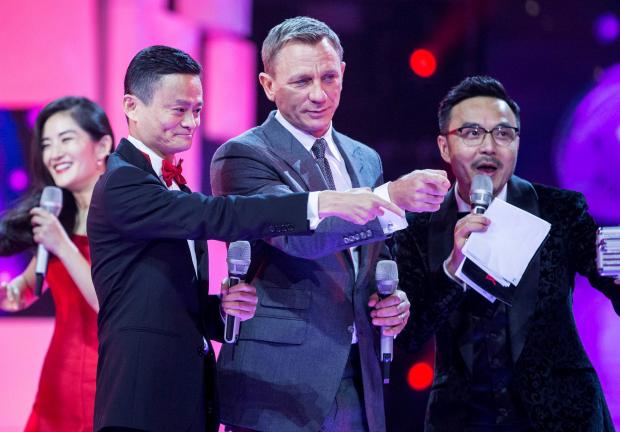 Ma shook hands with Daniel Craig at the kickoff festivities; Together, they unveiled 11 winners who could buy cars from the luxury vehicle brand Cadillac for one yuan. It's been a tradition since then, Alibaba invited other high-profile stars like Kobe Bryant, David Beckham and his wife Victoria Beckham, and Nicole Kidman in the following years.
The 24-hour shopping marathon brought in some $14.3 billion, more than the total $13.5 billion from Black Friday and Cyber Monday sales in the same year. The "hand-chopping" meme took off, a reference to the drastic measures people feel they require to stop their frenzied shopping.
2016: High-tech Shopping and Fashy Cars
Alibaba incorporated more technology to help customers shop overseas in 2016. For example, the firm worked with US department store chain Macy's to develop a virtual-reality headset to allow Chinese customers to sit at home and look for goods at a Macy's store.
During the 24-hour shopping gala, Alibaba also sold more than 100,000 vehicles, equivalent to a month's sales from 1,000 typical Chinese dealerships, according to data from Alibaba.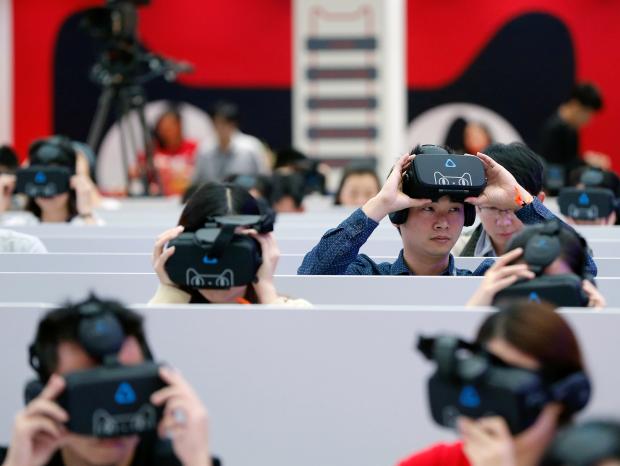 2017: Crossing $25 Billion, Serving The Middle Class
The general manager of Tmall's international business sector, said that the sector has served more than half a billion members of China's new middle class, judging by the most popular items over the years. These include diapers in 2013, steam eye masks in 2014, foam latex pillows in 2015, electric facial cleaners in 2016, and window-wiping robots and cat food in 2017, the latter a sign of the middle class's growing desire to have pets.
Alibaba closed the shopping marathon with $25.3 billion, with 90% of those sales from mobile.
2018: The 10th Anniversary of Double 11
Here is the highlight of the Alibaba's Double 11 sales:
* The gross merchandise value (GMV) reached 10 billion RMB within only 1 minute.
* The percentage of mobile purchases has reached an all-time high of 91.2%.
* 8 brands' GMV reached above 1 billion RMB this year. They are Apple, Xiaomi, Huawei, Midea, Haier, Nike, Adidas and Uniqlo.
* The total GMV reached 214 billion RMB (30.8 billion USD), a 27% year-to-year increase. It's still an impressive record despite the (expected) slow down in growth......
2019: We Can Expect More……
It's unclear how this year's sales numbers will be affected. People still seem to be enthusiastic about the event with articles about shopping strategies circulating widely on social media this month, and pre-orders beginning last month.
Alibaba and JD.COM are fully prepared, you guys can shop on these shopping platforms with an amazing price. Don't forget to use Vpayfast when you have any problems of payment method:

Vpayfast "Double 11 globle shopping festival" is in progress, all products and services on sale! Recharge WeChat/Alipay wallet or global paying service with lowest price of this year, buy more and save more. Time limited, join now!