Chinese Lunar New Year is celebrated by more than 20% of the world. It's the most important holiday in China and to Chinese people all over. Here are something interesting facts that you probably didn't know about Chinese New Year.

Tips:
2020 Chinese New Year dated Jan. 24-30th, but Vpayfast can service for you anytime anywhere, just contact 7*24 hours online customer service if any questions.
* Chinese New Year is also known as the Spring Festival
In China, you'll hear it being called chunjie (春节), or the Spring Festival. It's still very wintry, but the holiday marks the end of the coldest days. People welcome spring and what it brings along: planting and harvests, new beginnings and fresh starts.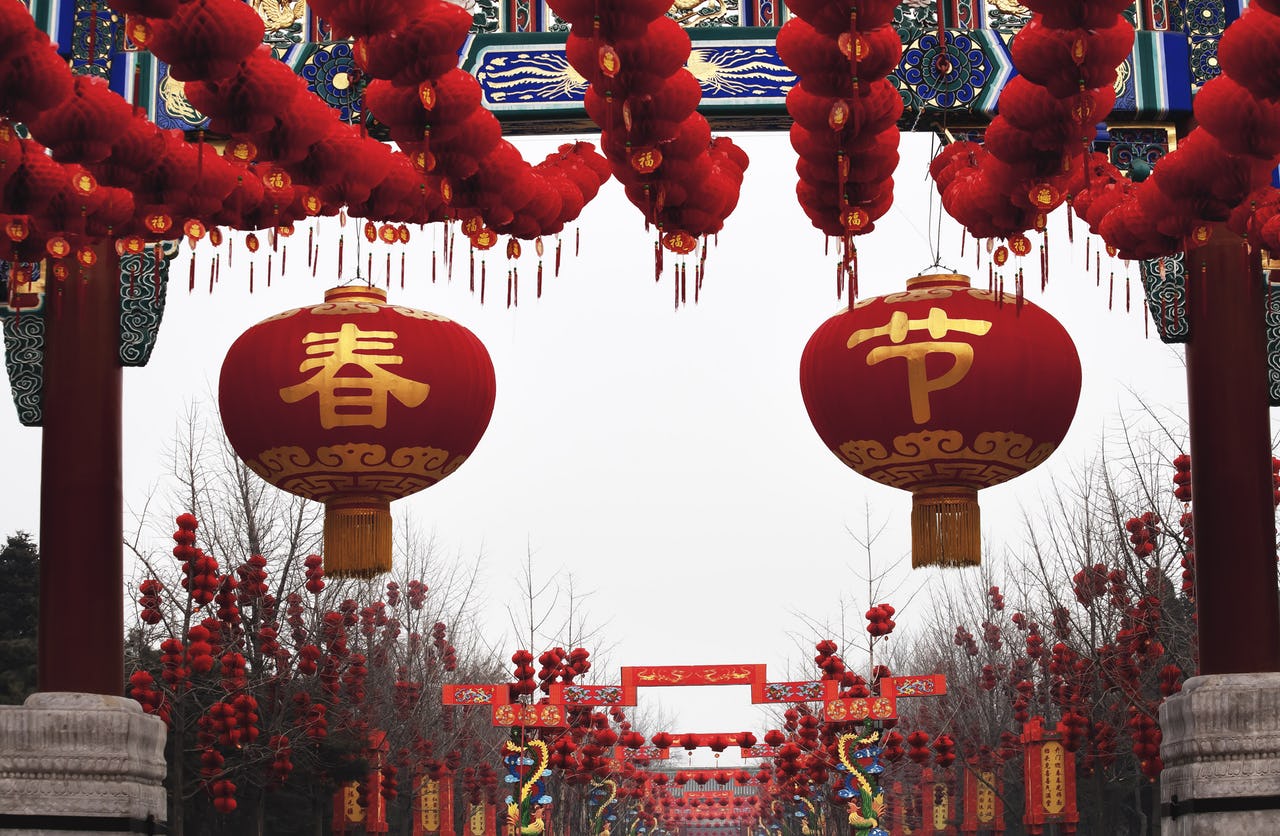 * There's no set date for Chinese New Year
According to the Lunar calendar, the Spring Festival is on January 1st and lasts until the 15th (the full moon). Unlike western holidays such as Thanksgiving or Christmas, when you try to calculate it with the solar (Gregorian) calendar, the date is all over the place. Chinese New Year ranges from January 21 to February 20.
* It is a day for praying to gods
The Spring Festival was originally a ceremonial day to pray to gods for a good planting and harvest season. As an agrarian society, the harvest was everything. People also prayed to their ancestors, as they were treated as gods.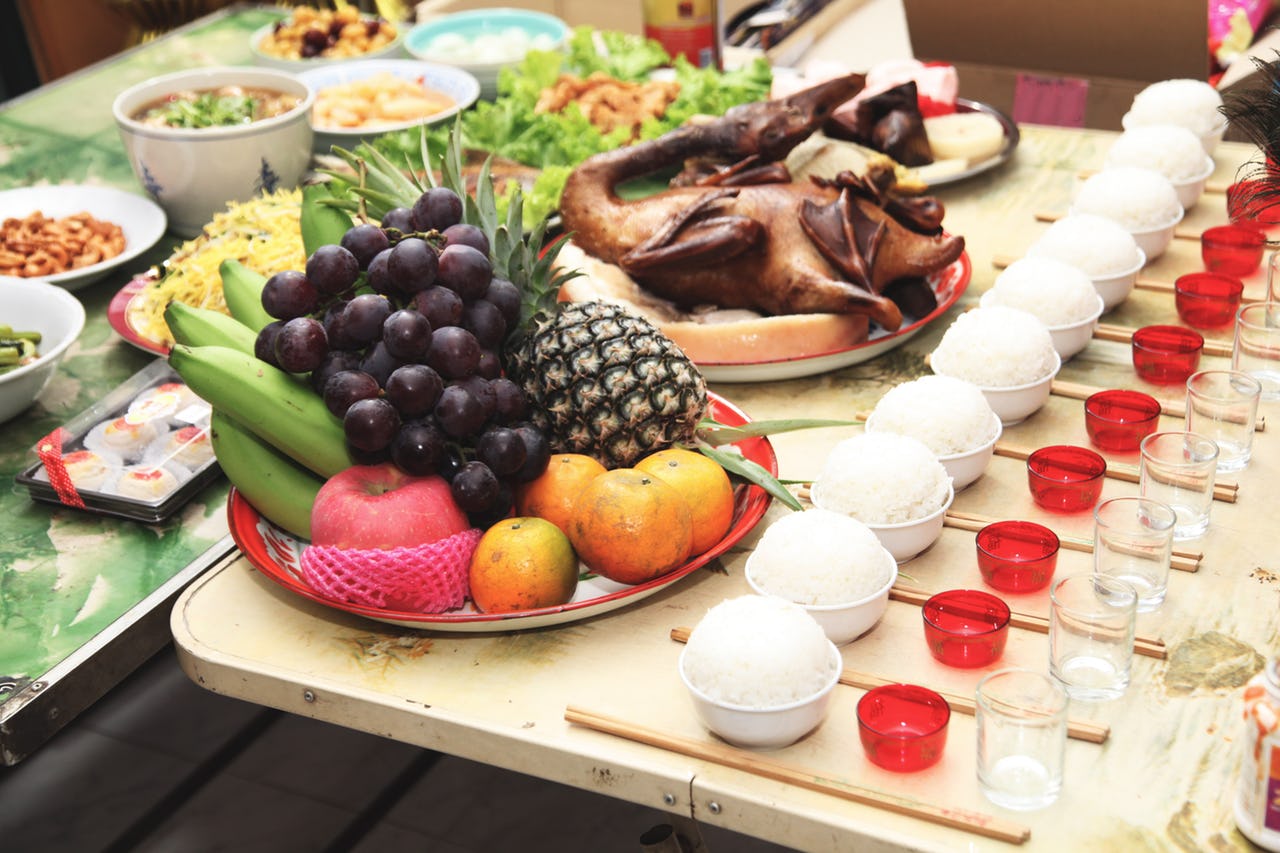 * It is the longest Chinese holiday
The Spring Festival is technically 15 days. But celebrations start on New Year's Eve (making it 16 days). You can also say that the holiday season starts in (lunar) December with the Laba Festival (腊八节—là bā jié). That's around 40 days of celebrations!
* The Spring Festival causes the largest human migration in the world
The most important part of Chinese New Year is the family reunion. Everyone should come back home for the New Year's Eve dinner.
But since in modern China, most elderly parents live in rural villages while their children work in the cities. The migration back home and to go on vacation is called chunyun (春运), or Spring Migration.
* The most fireworks are set off in the world that night
Firecrackers are supposed to scare off monsters and bad luck. So people stay up on Chinese New Year's Eve and set off firecrackers at midnight. In the morning, firecrackers are used again to welcome the new year and good luck. That same night, families also burn fake paper money and printed gold bars in honor of their deceased loved ones.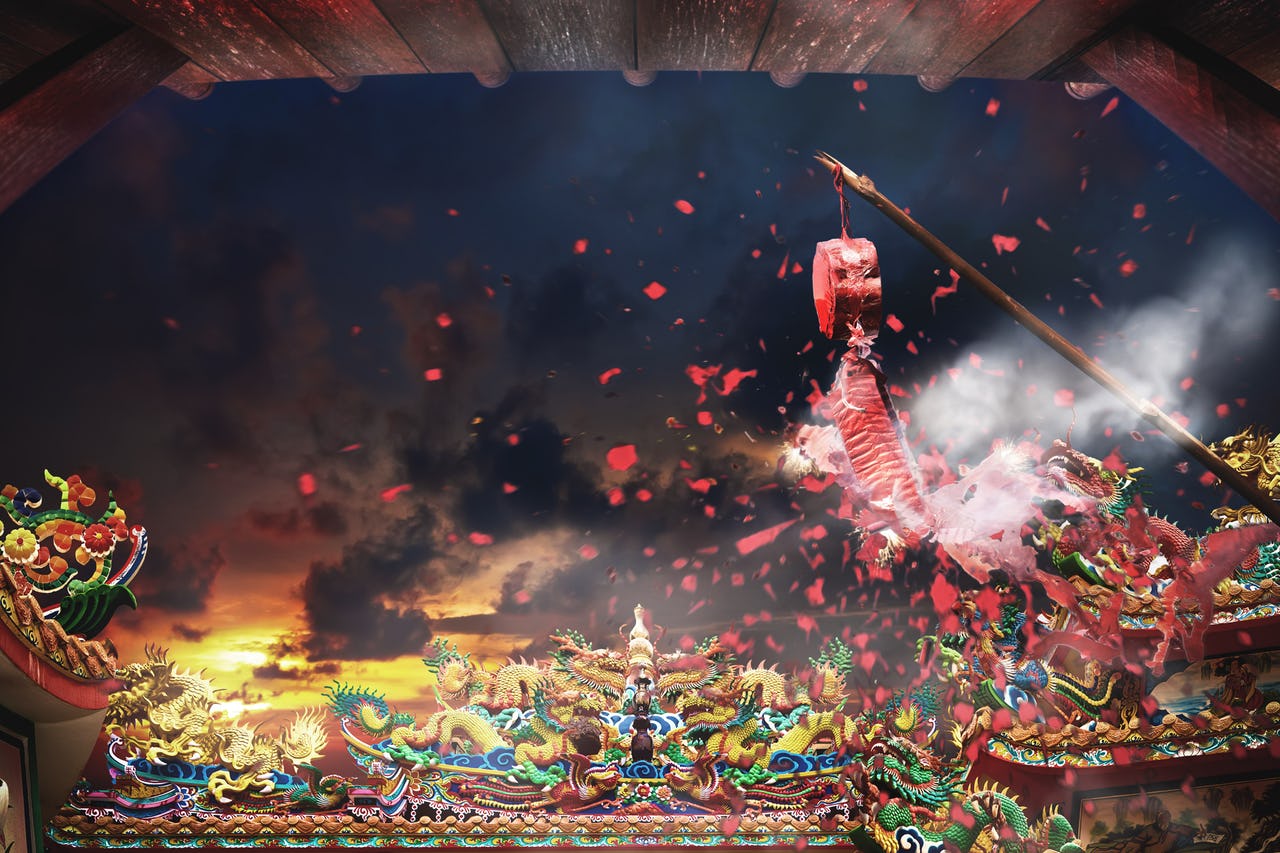 * Children receive lucky money in red envelopes
In other cultures, children receive gifts for holidays. Gifts are also exchanged during the Spring Festival. But Chinese children receive something else too—red envelopes. Also called red packets or pockets, they include money. This money is supposed to help transfer fortune from the elders to the kids. They can also be given between bosses and employees, co-workers, and friends.
* The Chinese decorate everything red for Chinese New Year
Every family will deck their homes in this color. Red is also an invaluable weapon, and used in nearly all Chinese New Year decorations. The Chinese will hang up red lanterns and strings of chili peppers, paste red paper onto doors and windows, and more! People will add new red clothing to their Spring Festival wardrobe too.
* Chinese New Year ends with the Lantern Festival
The first full moon of the (lunar) year is the Yuanxiao Festival (元宵节—yuán xiāo jié) or Lantern Festival (灯节—dēng jié). Though family is still important, it's still a night of partying and freedom.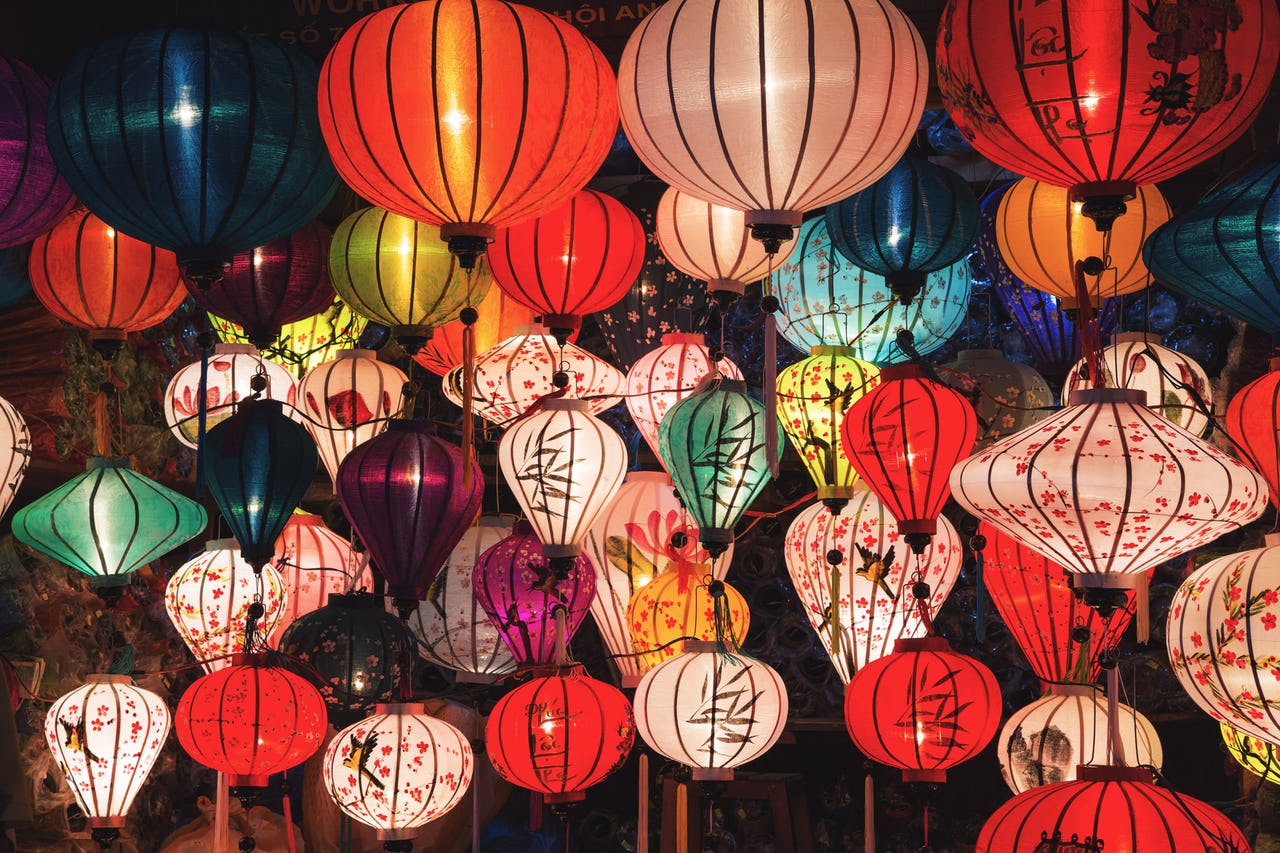 * Singles hire fake boy/girlfriends to take home
Especially since having children and passing down the family name is one of the most important parts in Chinese culture. Some desperate singles resort to hire a fake boyfriend or girlfriend to take home. Those who can't (or don't want to) go home can rent themselves out.
* Every year has a zodiac animal

12 zodiac animals: Rat, Ox, Tiger, Rabbit, Dragon, Snake, Horse, Goat, Monkey, Rooster, Dog and Pig.
2020 is the Year of the Rat. As a zodiac, their positive traits are bestowed on people born that year. Your animal can decide your career, health and relationship success. Make sure you find out what zodiac animal you are!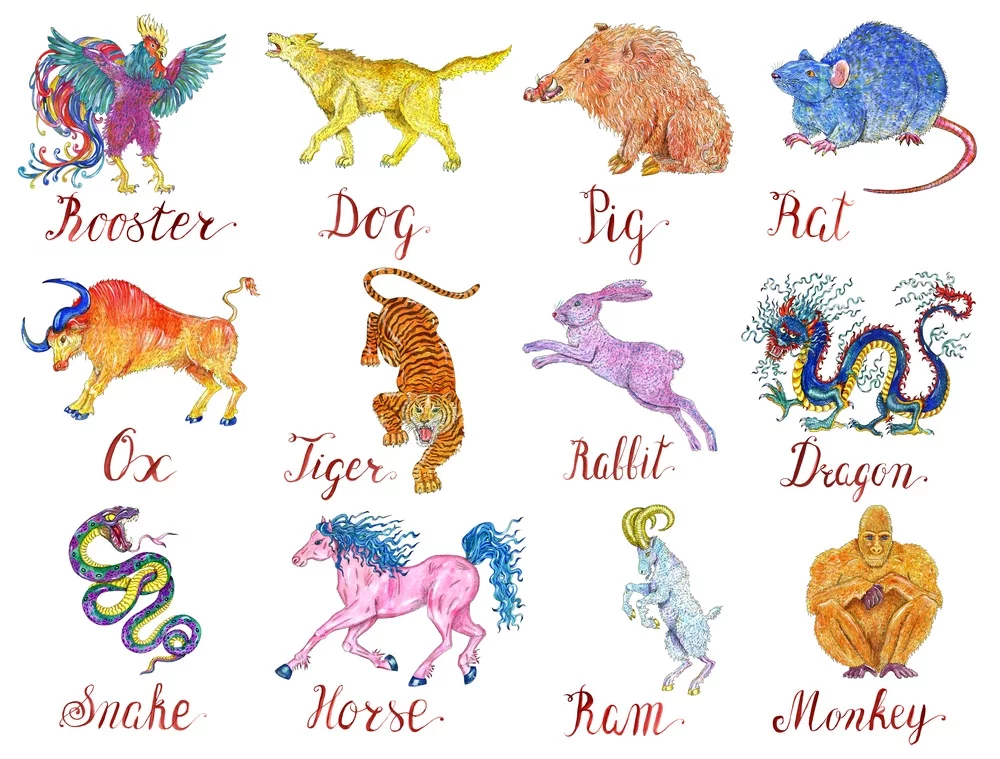 Chinese New Year is celebrated all around the world
One out of every 5 people in the world is Chinese. But that stat doesn't include the millions of overseas Chinese and people of Chinese descent. London, England, San Francisco, USA, Sydney, Australia, all claim to have the biggest Spring Festival celebrations outside of Asia.
Tips:
Vpayfast IOS APP discounts in progress, scan the QR code to download Vpayfast IOS APP and enjoy more discounts when ordering.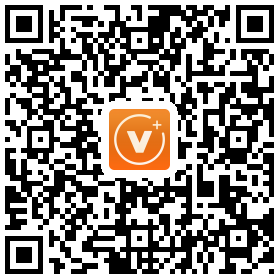 Discount details on Vpayfast IOS APP:
For any orders, use discount code: APP2OFF to enjoy 2% off;
For order over USD$160, use discount code: APP3OFF to enjoy 3% off;
For order over USD$500, use discount code: APP5OFF to enjoy 5% off.
Happy Chinese Lunar New Year! Sincere wishes from the Vpayfast family, we appreciate that you have been supporting us all the time! Wish all of you a happy and wonderful 2020!