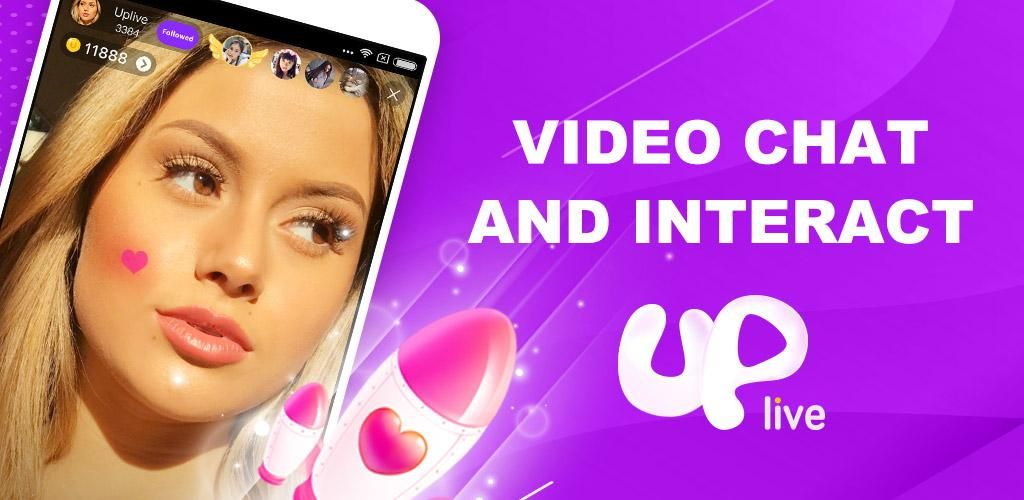 Uplive was founded in May 2016, As part of Asia Innovations Group (AIG), Uplive is a live-streaming platform that allows users to broadcast and view real-time videos via their smartphones.
Currently Uplive is available in over 100 countries, the app currently supports sixteen languages including Arabic, Chinese, French, Portuguese, Spanish and Thai. with over 500,000 live anchors airing content in all languages and tastes, Uplive is becoming one the of the most successful Chinese applications growing worldwide.
Uplive is a Free and one of the top live streaming mobile application that allows you to make friends in your area and from around the world. The app brings together millions of users and thousands of talented hosts from countries such as Japan, Taiwan, Vietnam, and plenty of others.
There are more than 5K supermodels and part-time hosts that make it more exciting and fun to use platform. Uplive brings one of the best and most straightforward ways to portray your talent and lifestyle, and broadcast live on this platform, available to use on Android and iOS platforms.
Do you use Uplive APP?
Do you want to interact with the hosts?
Do you want to give the gifts to your favorite host?
Firstly, you need to top up Uplive diamonds.
So how to top up Uplive diamonds with PayPal or credit card?
Let's enter vpayfast.com
Step 1
Click product Uplive in the homepage
Click here enter it instantly>>
Step 2
Enter the page of product details, you can choose the specifications, quantities and currencies, then click Buy It Now
Click here enter it instantly>>
Step 3
You need to register or log in vpayfast
Step 4
You can confirm the purchase & delivery information and sumit your contact information, then click Pay.
Step 5
Just choose the payment methods and pay it
Now, your order is succeed, vpayfast will delivery for you in time.
You need to check your Uplive account soon, just contact 7/24 live chat if any questions about order.